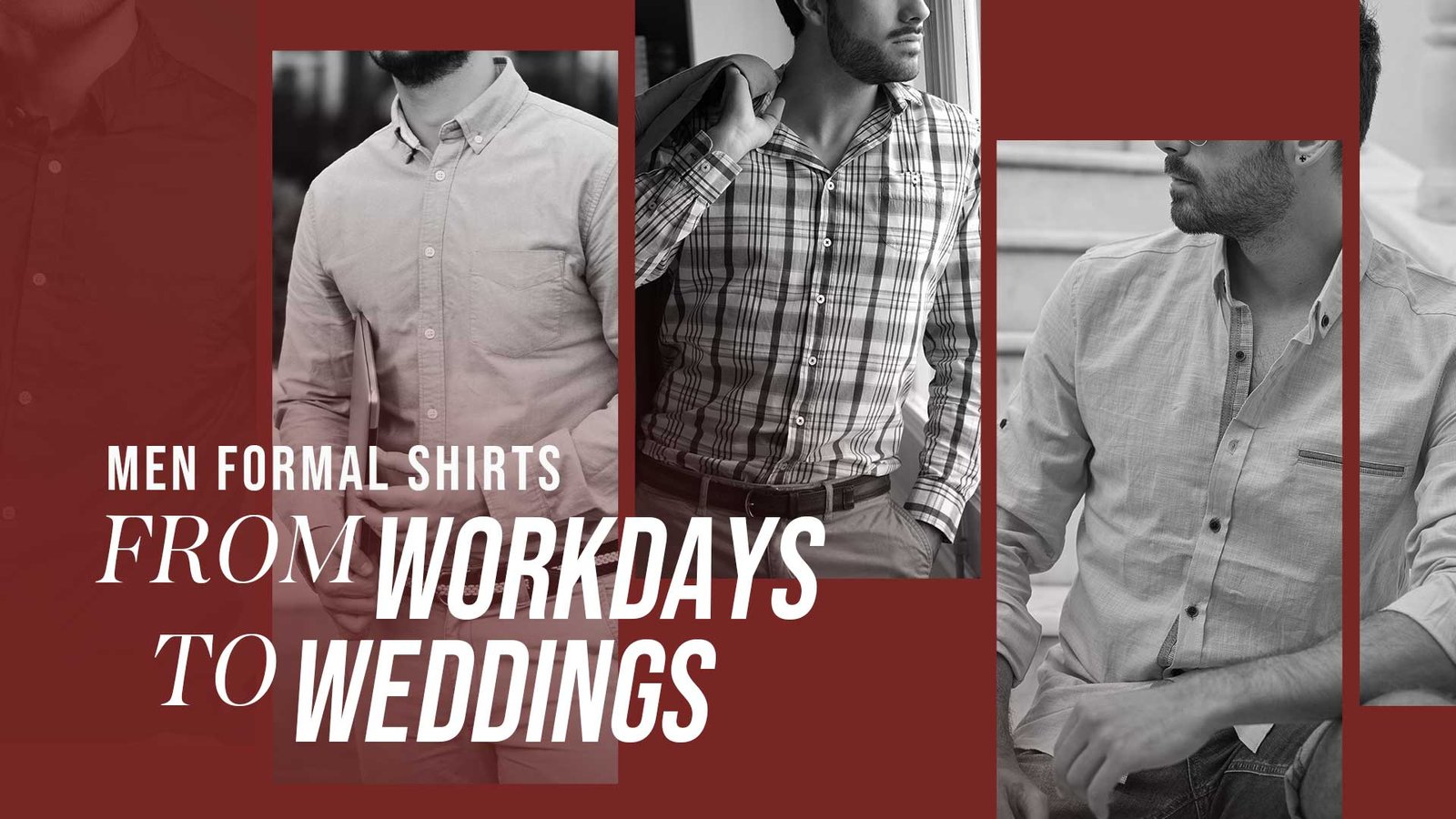 Do you want to effortlessly transition from a busy workday to a fancy wedding while looking fabulous? Consider the art of formal Shirting. Our guide covers the various types, fabrics, colors, and patterns of men's formal shirting that should be in every wardrobe. Whether you need a dress shirt for a business meeting or a tuxedo shirt for a black-tie event, we've got you covered. Let's begin!
Formal Shirting is not just any clothing item; it represents your style, elegance, and sophistication. In a society where the first impression counts, the type of formal shirt you choose can reveal your personality and preference. Whether you are going to work or a wedding, the fitting formal shirt can establish the mood for your overall appearance.
So, how do you navigate the world of men's formal shirting? What are the key elements to consider when choosing the perfect formal shirt? Let's explore.
Types of Men's Formal Shirting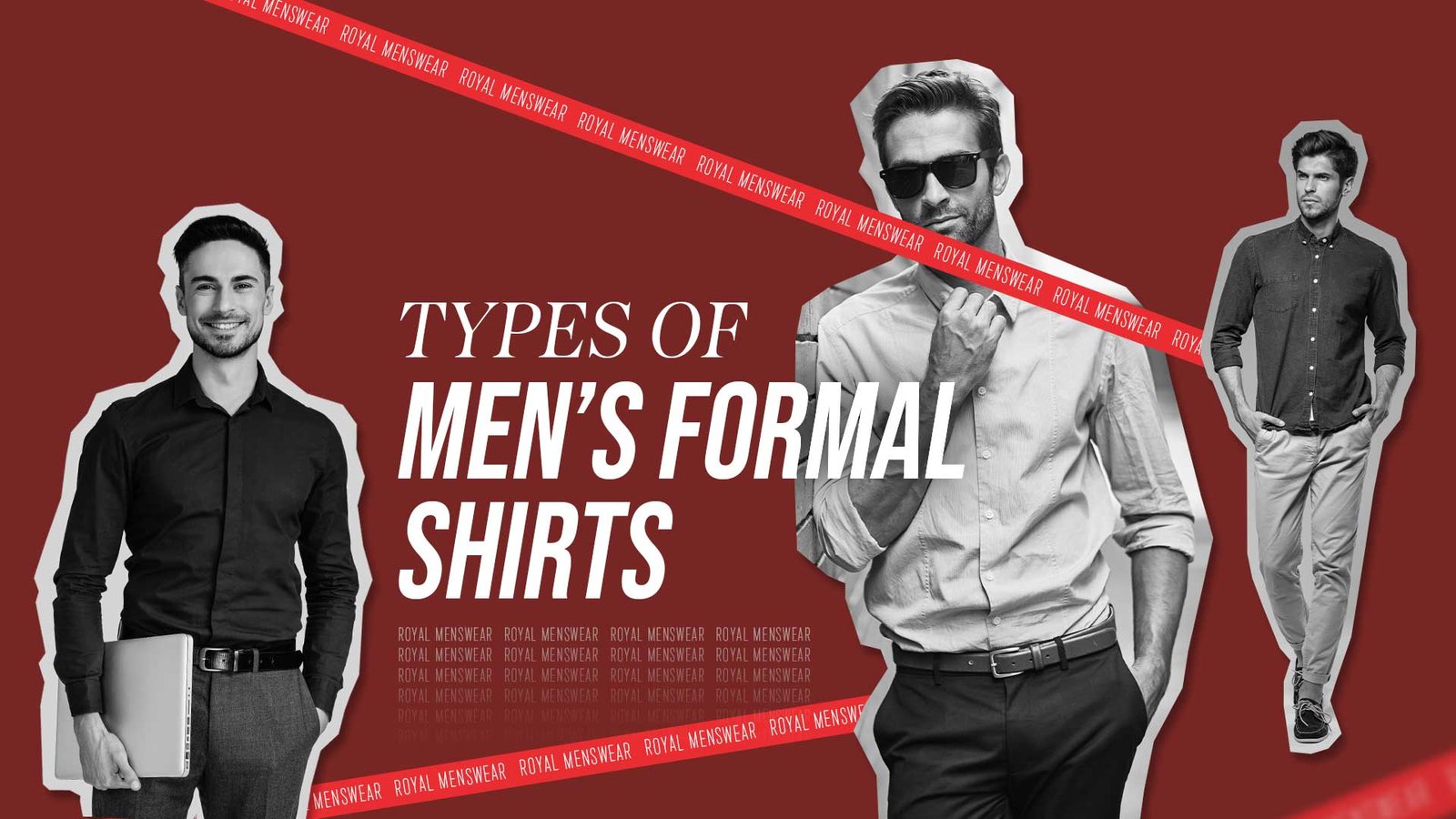 Dress shirts are the foundation of a sophisticated wardrobe. These shirts are perfectly tailored, designed with a crisp collar, and often feature French cuffs for cufflinks. A dress shirt is your go-to choice when you want to make a powerful statement at a formal event or important business meeting. The impeccable fit and classic colors make them a timeless addition to any man's collection.
Tuxedo shirts are the ultimate choice for the grandest occasions, such as weddings or gala events. These shirts are characterized by their intricate pleating, often on the front, and French cuffs that allow you to showcase elegant cufflinks. Pair a tuxedo shirt with a well-fitted tuxedo jacket; you'll be the epitome of black-tie sophistication.
3. Business Casual Shirts
Business casual shirts become your best friend when your work environment allows for a more relaxed dress code. These shirts strike the perfect balance between formal and informal, making them ideal for workdays. Choose from various colors, patterns, and fabrics to express your style while maintaining a professional appearance.
Fabrics For Formal Shirting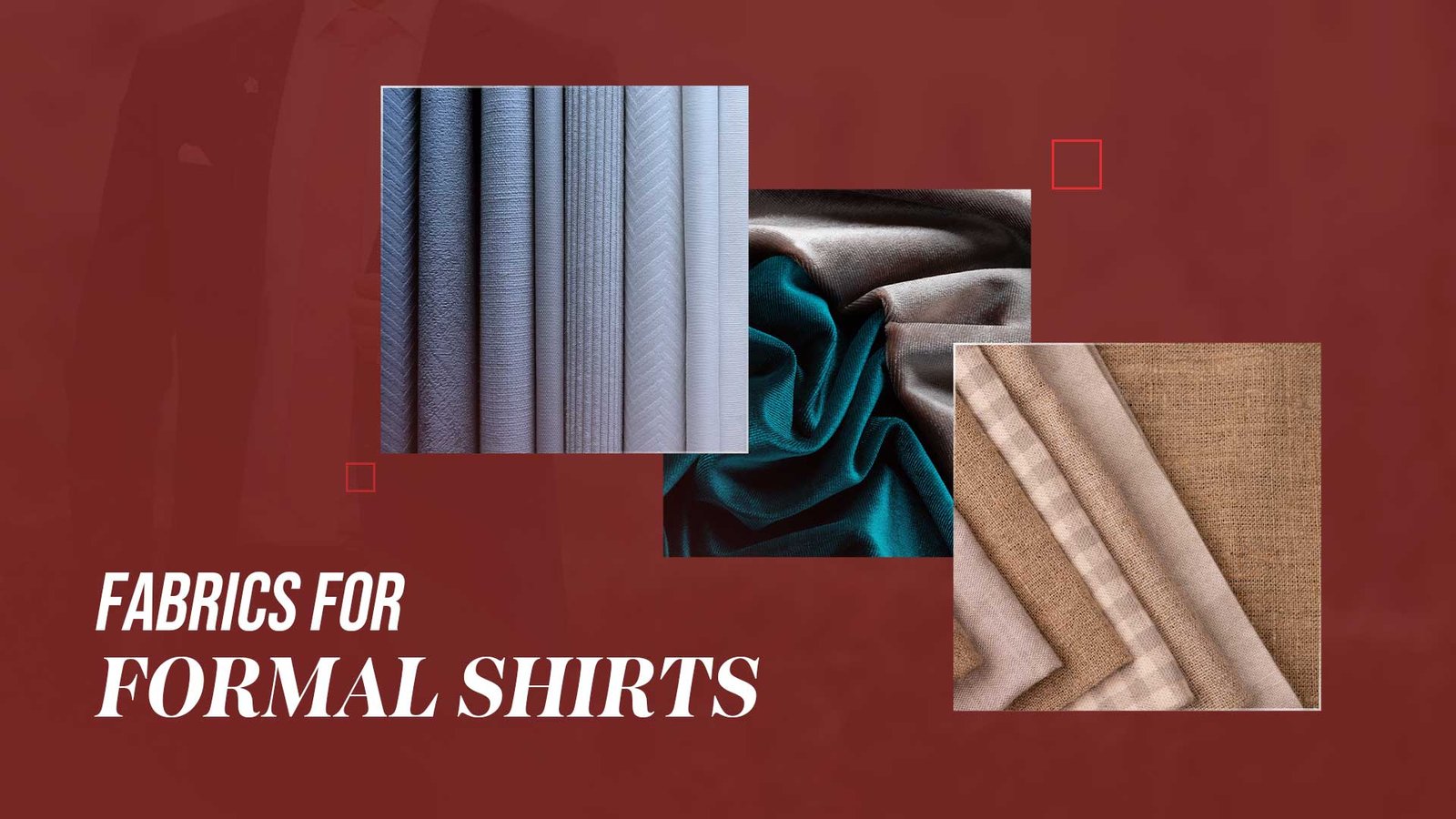 Choosing fabric for your formal dresses for men is essential in determining comfort and style. Here are some popular options:
Cotton is a versatile and breathable fabric, making it an excellent choice for all-day wear. It keeps you comfortable during long work hours and keeps your shirt fresh and crisp.
Linen shirts are perfect for outdoor events or warm-weather weddings. The relaxed fit and breathable nature of linen keep you cool while exuding an air of effortless elegance.
For the most special occasions, consider silk shirts. Silk exudes luxury and refinement thanks to its smooth texture and natural sheen. It's a fabric for moments when you want to make a lasting impression.
Formal Shirting Colors and Patterns
Your choice of color and pattern can make or break your formal shirt ensemble. Here are some options to consider:
Timeless colors like white, black, and shades of blue are staples in formal Shirting. They are versatile, allowing you to dress up or down as needed for different occasions.
If you want to add personality to your outfit while maintaining a formal aesthetic, consider formal shirts with stripes or checks. These patterns can inject a sense of individuality into your look without compromising elegance.
Royal Men's Wear For your Custom Shirting and Suiting
At Royal Men's Wear, we understand the significance of impeccable formal wear. Our collection of men's formal shirting is tailored to perfection, ensuring you look your absolute best on every occasion. From classic dress shirts to luxurious silk options, we offer a range that caters to your diverse needs.
Styling Tips for Formal Shirting
Experiment with different collar styles to find the one that best suits your face shape and tie choice. Whether a classic spread or a modern cutaway collar, the right choice can enhance your overall look.
2. Accessories Pairing Advice
Elevate your formal attire with carefully chosen accessories. A silk tie, elegant cufflinks, and a well-fitted suit jacket can transform your appearance into a sophisticated ensemble that leaves a lasting impression.
A refined wardrobe should always include suitable formal shirts for men, as they are essential for making a lasting impression, whether it's for workdays or special events such as weddings. At Royal Men's Wear, we are committed to providing you with the finest formal shirting options to help you achieve your desired style effortlessly. Remember that a formal shirt is more than just clothing – it reflects your taste and style. So, whether you need a dress shirt for a boardroom meeting or a tuxedo shirt for a grand wedding celebration, choose wisely and let your formal shirt speak for you in the language of sophistication and elegance.