When it comes to fashion, blazers for men are a versatile and essential element of any wardrobe. Blazers for men not only add a touch of sophistication toyour look but also allow for endless styling possibilities. In the vibrant city of Bangalore, known for its fashion-forward population, the demand for suiting and shirting is on the rise. In this article, we will explore 7 trending blazer outfit ideas for men, complemented by suiting and shirting options in Bangalore. Whether you're attending a formal event or just want to upgrade your daily attire, these outfit ideas will help you make a statement while staying true to your personal style.
7 Trending Blazers for Men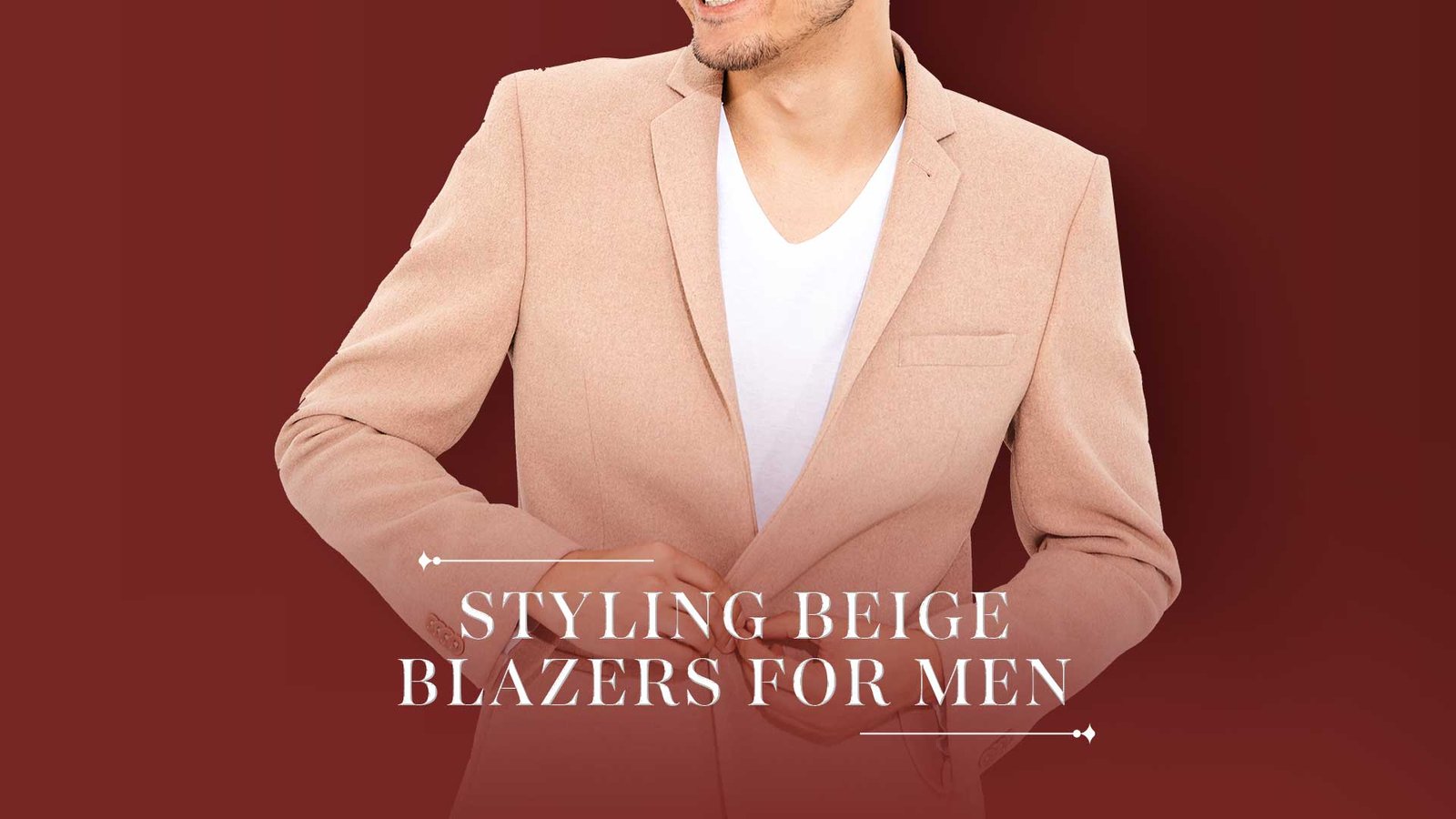 Shirt Type: A light blue dress shirt complements the beige blazer exceptionally well, creating a classic and elegant look.
Tie Type: Opt for a navy blue silk tie to add a pop of color and sophistication to your outfit.
Blazer Type: The beige blazers for men are perfect for both formal and semi-casual occasions, making it a versatile choice for your wardrobe.
Tips: Roll up the sleeves for a more relaxed appearance, and pair with dark denim for a smart-casual ensemble.
2.Dark Beige Printed Blazers for Men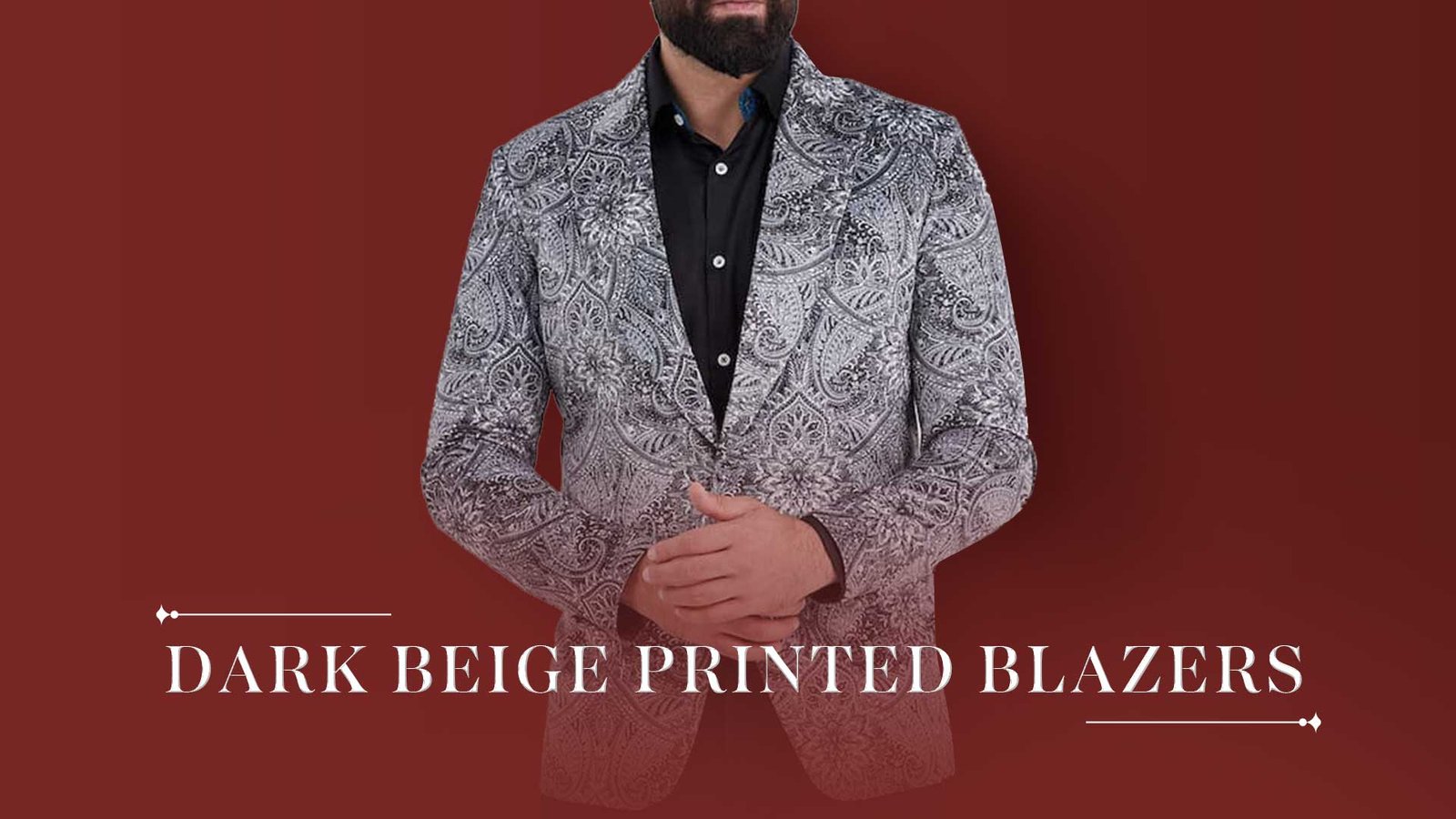 Shirt Type: A crisp white button-down shirt provides a clean canvas for the dark beige printed blazer to shine.
Tie Type: A skinny black tie adds a touch of modernity to the outfit, creating a balanced and fashionable look.
Blazer Type: The dark beige printed blazer is ideal for evening events and offers a contemporary twist to traditional blazers.
Tips: Keep the accessories minimal to let the blazer's print be the focal point of your outfit.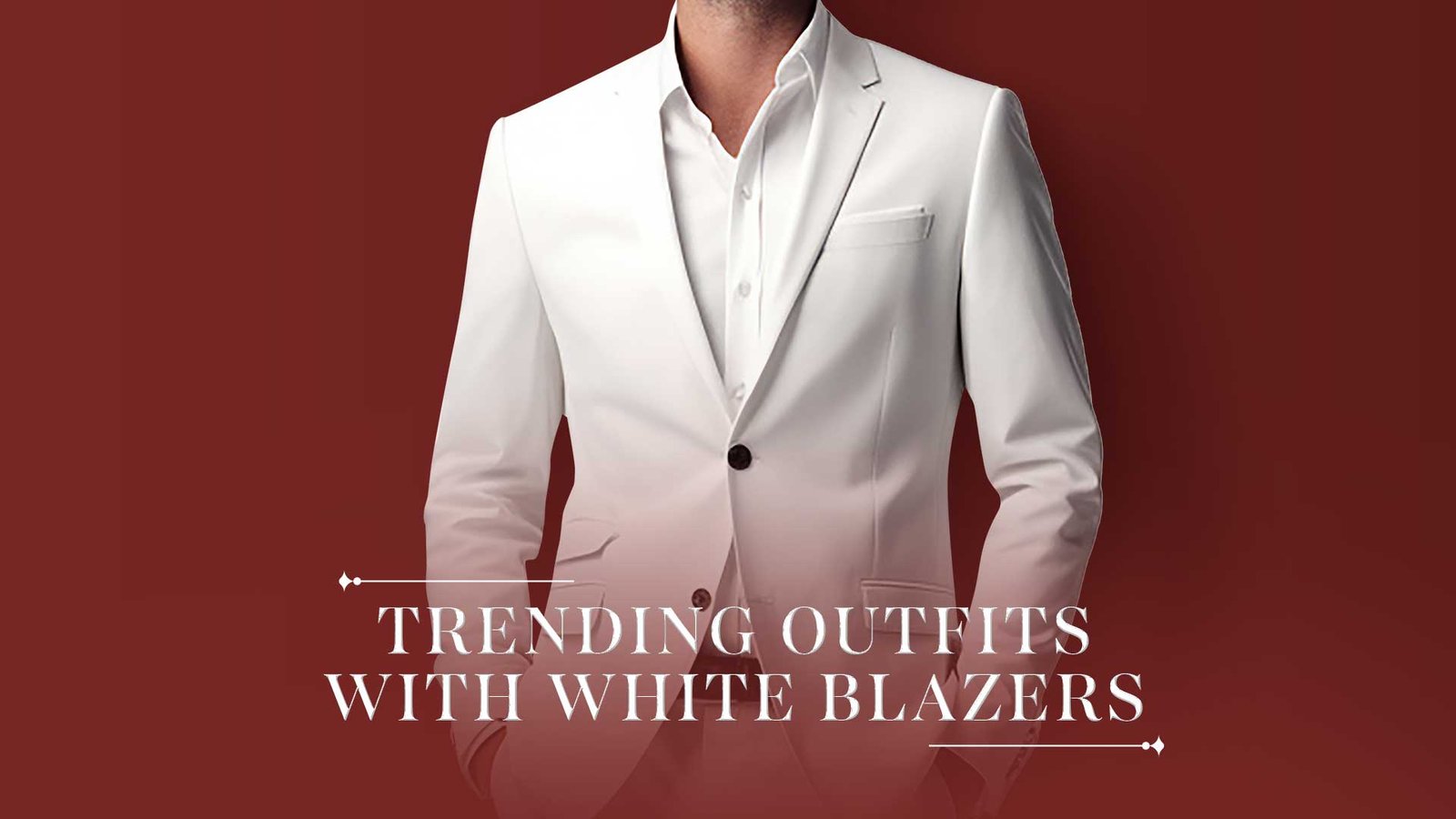 Shirt Type: Pair the white blazer with a light gray dress shirt for a clean and refreshing appearance.
Tie Type: A pastel pink or lavender tie can add a subtle hint of color and elegance to your ensemble.
Blazer Type: The white blazer exudes sophistication and is perfect for daytime events or outdoor gatherings.
Tips: Ensure the white blazer is well-fitted for a polished look, and don't forget to accessorize with a pocket square.
4.Black Subtle Printed Blazers for men
Shirt Type: A classic black dress shirt creates a sleek and monochromatic look with the black subtle printed blazer.
Tie Type: Opt for a textured gray tie to add dimension and contrast to your outfit.
Blazer Type: The black subtle printed blazer is a statement piece suitable for formal occasions and dinner parties.
Tips: Make sure your shirt and tie combination complements the subtle print on the blazer for a cohesive look.
5.Printed Gray Blazers for men
Shirt Type: A light pink or lavender dress shirt complements the soft gray tones of the printed grey blazer.
Tie Type: Go for a charcoal gray silk tie to maintain a cohesive color scheme.
Blazer Type: The printed grey blazer is versatile, allowing you to transition from day to night effortlessly.
Tips: Experiment with different pocket square folds to add a touch of flair to your outfit.
Shirt Type: A white dress shirt creates a clean and timeless look with the green blazer.
Tie Type: Opt for a dark green tie to harmonize with the blazer while adding a dash of color.
Blazer Type: The green blazer is a bold choice for those who want to stand out at formal gatherings or themed events.
Tips: Keep the rest of your outfit neutral to let the green blazer steal the spotlight.
Check our recent blog"10 Green Suit Combination you should try 2023".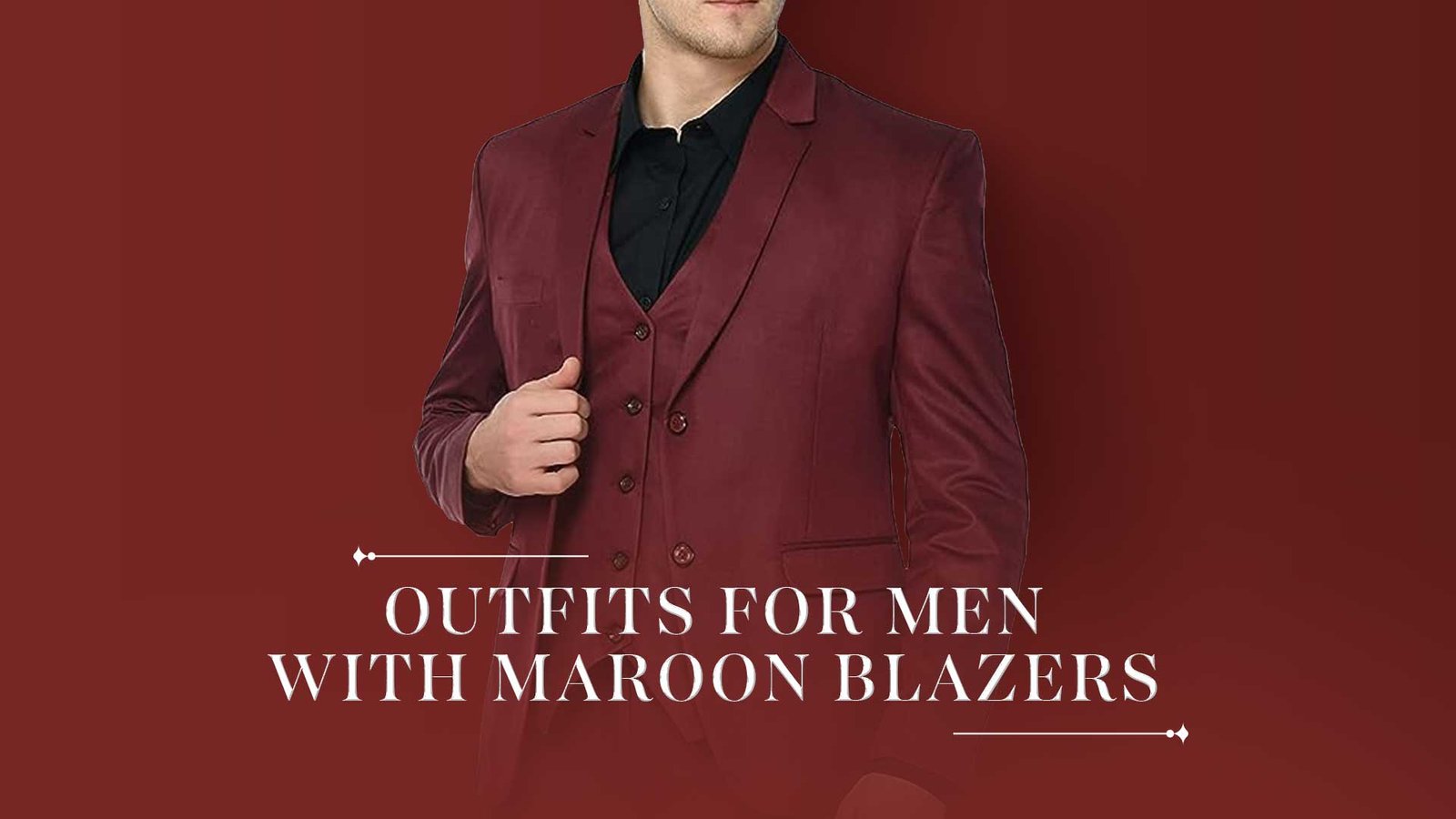 Shirt Type: A light gray dress shirt complements the rich, warm tones of the maroon blazer.
Tie Type: A deep burgundy tie enhances the color scheme and adds a touch of sophistication.
Blazer Type: The maroon blazer is a luxurious choice for special occasions, adding an air of elegance to your look
In the ever-evolving world of men's fashion, blazers for men continue to be a symbol of sophistication and versatility. From the vibrant streets of Bangalore with Royal Men's Wear where suiting and shirting choices are aplenty, we've explored seven trending blazer outfit ideas that can help you make a stylish statement. Whether you're seeking a classic, timeless look or a bold, contemporary ensemble, these blazers provide an array of choices to express your unique style.
In Bangalore, where fashion enthusiasts thrive, the combination of these blazers with carefully chosen suiting and shirting options opens up a world of sartorial possibilities. Remember to pay attention to the details, from your choice of shirt and tie to the fit and tailoring of your blazer. By doing so, you can ensure that your outfit not only follows the latest trends but also highlights your personal style.