TOP 3 STYLISH RAYMOND SUITS FOR WEDDING
Finding the perfect wedding suit is like finding a needle in a haystack. But no fears!!, we bring you the top 3 stylish Raymond suits for the coming big day. With 100+ years of experience in men's fashion, Raymond is synonymous with impeccable craftsmanship, premium quality, and style.
Read ahead, and let Royal menswear help you through the maze of wedding suit options and help you choose the link text best suits in HSR Layout, Bangalore even if it's your wedding, or for someone who is close to you.
Raymond Men Medium Fawn Checks Regular Fit Wedding Suit
If you're looking to add a touch of sophistication to your wedding look, then Royal Menswear presents you with the Raymond Men Medium Fawn Checks Regular Fit Wedding Suit. It is the perfect choice for you if you are looking for Raymond Suiting and shirting in Bangalore. As, the suit exudes class and elegance while maintaining a modern edge that is sure to turn heads.
The fawn check pattern is subtle and understated, adding just the right amount of texture and interest to your getup without overwhelming your overall look.
You can find this elegant Raymond suit in Bangalore at HSR layout from Royal Menswear & Textiles.
What makes this suit special?
The suit comes in the regular fit size with a medium fawn in color which looks so elegant and royal.
The suit is made of 95% polyester and 5% rayon, which gives a perfect shine to your suit. This Raymond Suit is full sleeves, designed perfectly for weddings.
Find this Raymond suit in Bangalore at HSR layout from Royal Menswear & Textiles exclusively.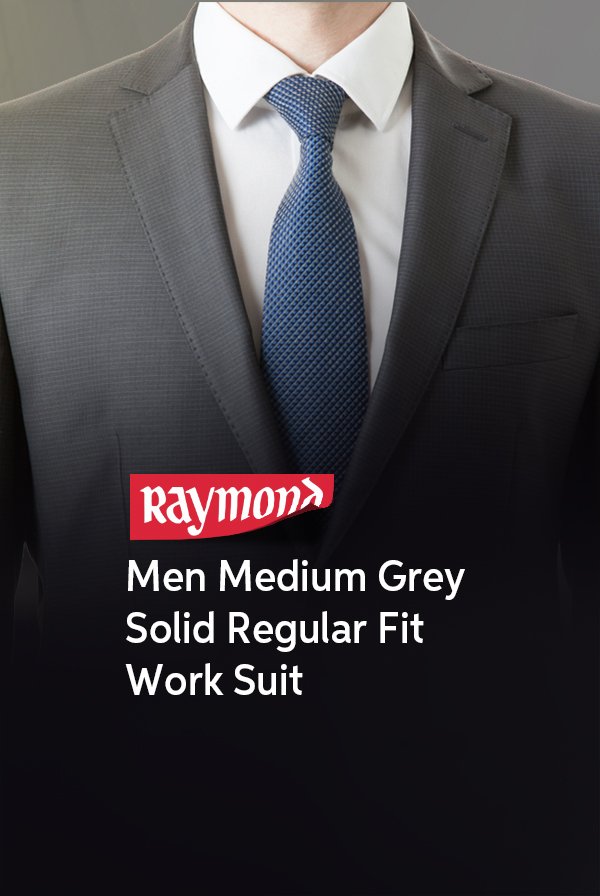 Raymond Men Medium Grey Solid Regular Fit Work Suit
If you are confused to pick a suit for yourself, here is the best all-rounder suits in Bangalore that you can go for. You can find this suit at Royal Menswear at HSR layout for a timeless and classic look, the Raymond Men Medium Grey Solid Regular Fit Work Suit is an excellent choice. This Raymond suit is versatile enough that is perfect for both formal and semiformal occasions, making it an ideal option for weddings.

The medium grey color is subtle and understated, providing a neutral base that can be paired with various shirt and tie combinations. The solid pattern adds to the suit's simplicity and elegance, making it a great option for a groom or a wedding guest.
Why do people love this Raymond Suit?
This Suiting and shirting can be tailored to fit everyone, so you don't have to worry about fitting issues.One of the dashing things about this suit is, its color, the color itself looks so dope to catch others' attention, and it is perfect for occasions like weddings. The suiting and shirting fabric which is used in this Raymond suit is 100% polyester.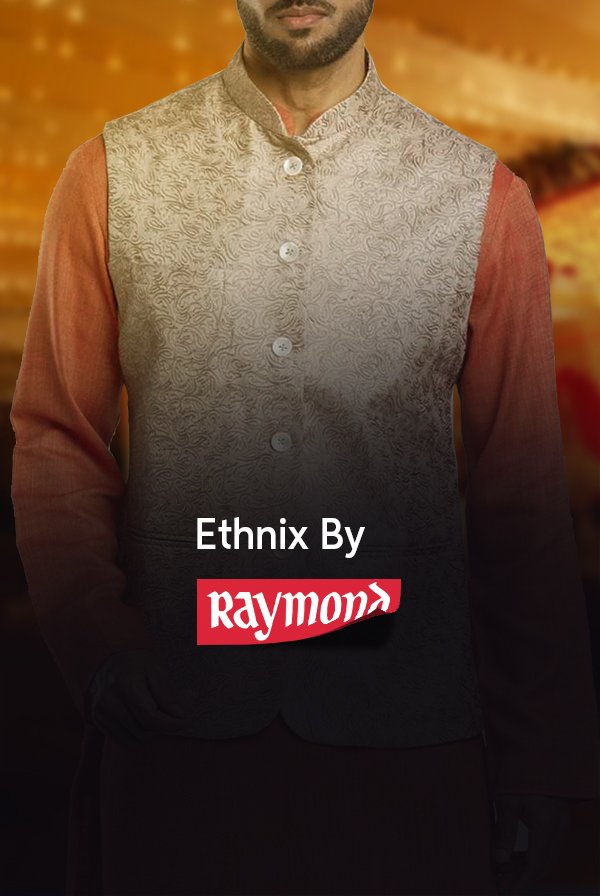 If you're looking for the best suits, this one is one of the perfect buys available at Royal Menswear at HSR layout. This suit reflects your unique sense of style. Ethnix By Raymond suit with its bold and vibrant colors and intricate design details, this suit is a statement piece that will make you stand out on your big day. The Ethnix By Raymond suit is inspired by Indian ethnic wear, with a fusion of traditional and contemporary design elements that makes it a perfect suit for weddings.
WHAT IS SPECIAL ABOUT THIS RAYMOND SUIT?
Crafted from premium quality fabrics that are made to last
Precise stitching and perfect finish showcase Raymond's expertise in men's fashion
A versatile option that can be paired with various accessories to create different looks
Available in multiple sizes to ensure the perfect fit for your body type
Tips for Choosing the Perfect Wedding Suit
Dresses matter a lot for the occasion. Thus, before buying any suiting and shirting, know the following tips to make a better choice.
Consider the wedding theme
Understand the theme of the wedding before buying the wedding suit for yourself. If it is a formal wedding, you can go with our first Raymond suit on the list. If it is a casual wedding theme, you can experiment with color and your suits.
Knowing your body type is essential for selecting a suit that flatters your figure. If you're tall, go with a single-breasted suit with a low-button stance. If you're short, go for a double-breasted suit with a high-button stance.
The fitness of your suit is critical to achieve, which gives a polished and put-together appearance. Check the fitness of your suit in the shoulders, chest, and waist. If you're unsure of your size, have a professional measure you.
The quality of fabric for a suit depends on how comfortable and breathable it is. Choose breathable and lightweight fabrics like wool or linen.
Don't forget to choose right access
Choosing the right accessories such as ties, pocket squares, and shoes can enrich your overall appearance.
We hope you liked the article where we listed the top 3 stylish Raymond suits for weddings. We talked about the specialties of each suit and why you should buy them. If you are planning to buy one, check out the Royal mens wear & textiles, HSR layout, Bangalore. Moreover, we discussed the tips that you should keep in mind before buying suits for yourself. So that you will have a handsome look in our stylish suit.